Dear friends. Let's talk about the possibilities that modern micropigmentation of the eyes has and look at examples of pictures, to whom and what could suit and how much it costs.

Remember that the result of the procedure you will wear for a long time and you need to clearly understand for what purpose you are doing this.

For light sports and natural types, this can be a light eyelash enhancer, that imperceptibly emphasizes the eyes and makes them expressive without the effect of "make-up", but also a permanent can replace a bright decorative make-up for representatives of an extravagant style vector.

Visit us and choose together with our experts the most suitable option for you!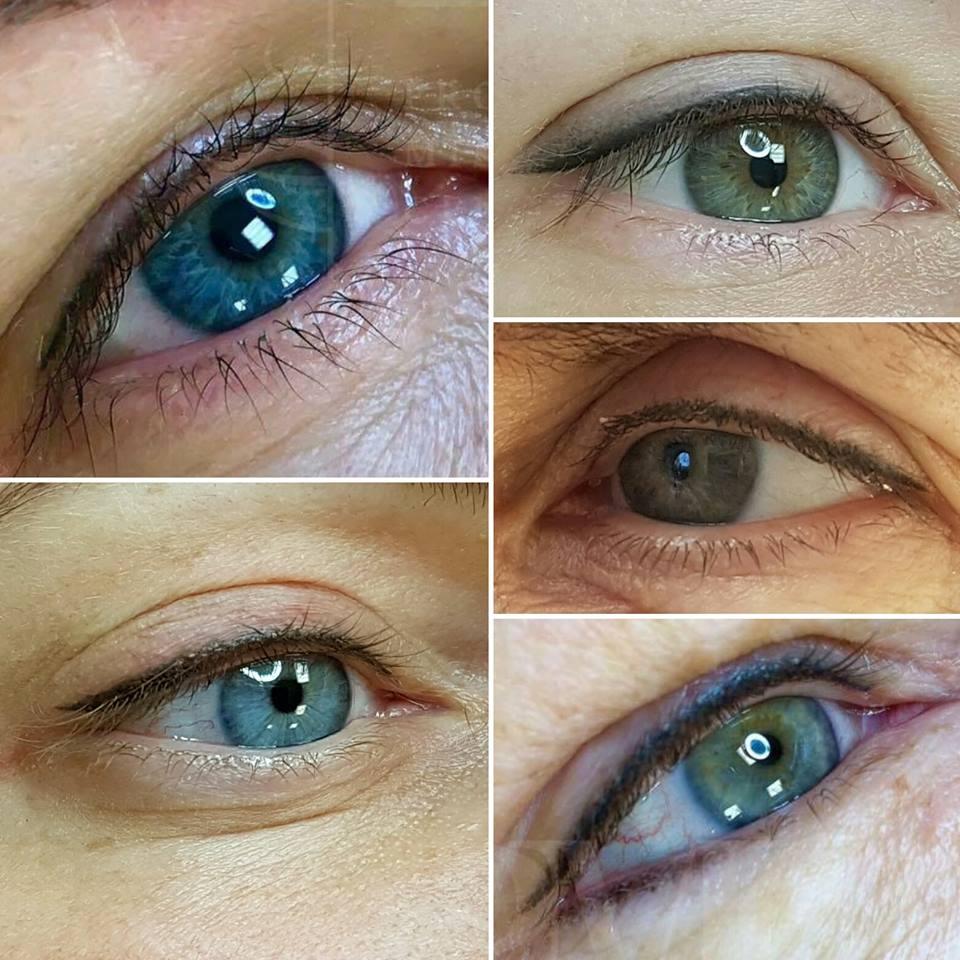 Eyelash enhancer (150 €) can be made without or with light shading of a gray-black shade. Can be done with filling the lower eyelash line (+50 €). Suitable for any eye shape for clients of any age and intensity. The only possible technique for customers with deep-set eyes and / or overhanging eyelids. If desired, the tail of the intermaxillary line can be slightly elongated, or end directly in the eyelashes.


Soft shading in the shape of an eyeliner (a shaded line, can be colored) (up to 250 € depending on the width). Suitable for clients of any age, since during healing the upper border of such liner will not "break" in wrinkles. The width of the lilne varies as desired.








Shading in the crease of the upper eyelid. It is performed most often together with a narrow eyeliner (200 € + 50 €). Visually raises the outer corner of the eye. Creates the effect of daytime makeup (cocktail style). Suitable for medium / high intensity customers.






Pin-up eyeliner. Permanent classic! Decorative classic wide liner (250 €). Suitable for clients with an open moving eyelid (preferably without wrinkles so that the arrow line does not "break"), with an eastern shape of the eyes, eyes of an almond shape. The width of the line may vary as desired.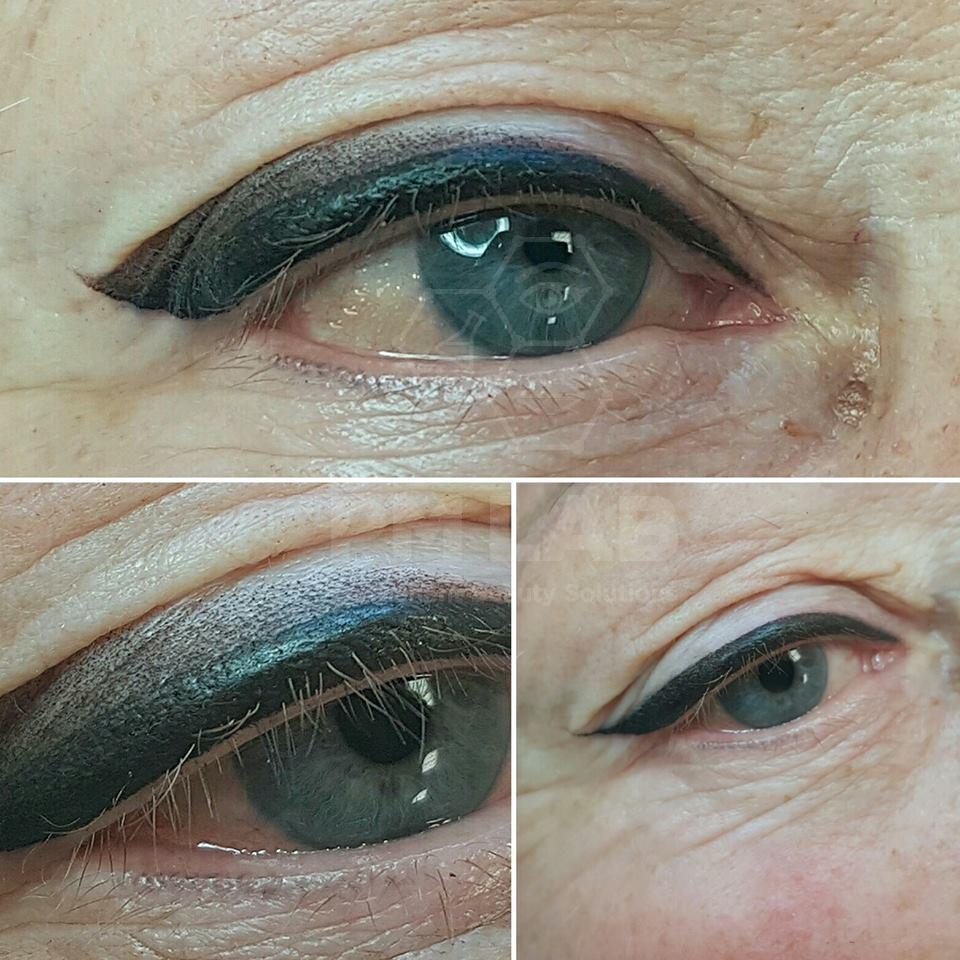 Wide Pin-up eyeliner (250 €) with decorative shading (+50 €). Exclusive option for extremely extravagant customers. Very bright and decorative. Replaces even evening makeup.